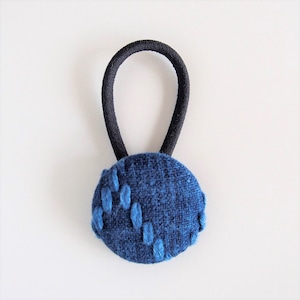 うしじま縫製 | 武州正藍染 ヘアゴム 二重刺子
剣道着にも使用される武州正藍染・二重刺子生地でヘアゴムを製作致しました。

ボタン部分大きさ 直径:約4cmになております。

藍染は昔から抗菌・防臭効果があると言われております。

※生地の生産ロットにより、同じカラーでも色の濃淡が異なります。天然素材ならではの個性としてご理解ください。
※モニター環境により、実際の商品の色合いと異なってみえる場合がございます。

日本製
綿 100%

Guidance on tariffs
If you purchase Japanese products from overseas, customs duty may be incurred. In that case, please note that any customs duties incurred will be borne by the purchaser.
*Tax included.
*Additional shipping charges may apply, See detail..
About shipping fees
The shipping fee for this item varies by the shipping method. Customers can choose the shipping method at time of purchase.
クリックポスト

Shipping Fees are the same all over country inside Japan ¥198
DHL500

500g以下の商品のDHL送料

Regional setting

Afghanistan

Bangladesh

Bhutan

Brunei

Cambodia

China

Guam

Hong Kong

India

Indonesia

Laos

Macao

Malaysia

Maldives

Marshall Islands

Micronesia, Federated States Of

Mongolia

Myanmar

Nepal

North Korea

Northern Mariana Islands

Pakistan

Palau

Philippines

Singapore

South Korea

Sri Lanka

Taiwan

Thailand

Timor Leste

Vietnam

Australia

Christmas Island

Cocos (Keeling) Islands

Cook Islands

Fiji

French Polynesia

Kiribati

Nauru

New Caledonia

New Zealand

Niue

Norfolk Island

Papua New Guinea

Pitcairn

Samoa

Solomon Islands

Tonga

Tuvalu

Vanuatu

Wallis and Futuna

American Samoa

Anguilla

Antigua and Barbuda

Aruba

Bahamas

Barbados

Belize

Bonaire, Sint Eustatius and Saba

Canada

Cayman Islands

Costa Rica

Cuba

Dominica

Dominican Republic

El Salvador

Grenada

Guadeloupe

Guatemala

Haiti

Honduras

Jamaica

Martinique

Mexico

Montserrat

Netherlands Antilles

Nicaragua

Panama

Puerto Rico

Saint Barthélemy

Saint Kitts and Nevis

Saint Lucia

Saint Martin

Saint Pierre and Miquelon

Saint Vincent and the Grenadines

Sint Maarten

Trinidad and Tobago

Turks and Caicos Islands

U.S. Virgin Islands

United States

Virgin Islands, British

Bahrain

Cyprus

Iran, Islamic Republic Of

Iraq

Israel

Jordan

Kuwait

Lebanon

Oman

Palestinian Territory, Occupied

Qatar

Saudi Arabia

Syria

Turkey

United Arab Emirates

Yemen

Aland Islands

Albania

Andorra

Armenia

Austria

Azerbaijan

Belarus

Belgium

Bosnia and Herzegovina

Bulgaria

Croatia

Czech Republic

Denmark

Estonia

Faroe Islands

Finland

France

Georgia

Germany

Gibraltar

Greece

Greenland

Guernsey

Holy See (Vatican City State)

Hungary

Iceland

Ireland

Isle of Man

Italy

Jersey

Kazakhstan

Kosovo

Kyrgyzstan

Latvia

Liechtenstein

Lithuania

Luxembourg

Malta

Moldova

Monaco

Montenegro

Netherlands

North Macedonia

Norway

Poland

Portugal

Romania

Russia

San Marino

Serbia

Slovakia

Slovenia

Spain

Svalbard and Jan Mayen

Sweden

Switzerland

Tajikistan

Turkmenistan

Ukraine

United Kingdom

Uzbekistan

Argentina

Bolivia

Brazil

Chile

Colombia

Curaçao

Ecuador

Falkland Islands (Malvinas)

French Guiana

Guyana

Paraguay

Peru

Suriname

Uruguay

Venezuela

Algeria

Angola

Ascension Island

Benin

Botswana

Burkina Faso

Burundi

Cameroon

Canary Islands

Cape Verde

Central African Republic

Ceuta and Melilla

Chad

Comoros

Congo

Congo, The Democratic Republic Of The

Côte d'Ivoire

Djibouti

Egypt

Equatorial Guinea

Eritrea

Eswatini

Ethiopia

Gabon

Gambia

Ghana

Guinea

Guinea Bissau

Kenya

Lesotho

Liberia

Libya

Madagascar

Malawi

Mali

Mauritania

Mauritius

Mayotte

Morocco

Mozambique

Namibia

Niger

Nigeria

Reunion

Rwanda

Sao Tome and Principe

Senegal

Seychelles

Sierra Leone

Somalia

South Africa

South Sudan

Sudan

Tanzania

Togo

Tristan da Cunha

Tunisia

Uganda

Western Sahara

Zambia

Zimbabwe

Bermuda

Bouvet Island

French Southern Territories

Heard Island and McDonald Islands

Indian Ocean Territory, British

Saint Helena

South Georgia and the South Sandwich Islands

Tokelau

United States Minor Outlying Islands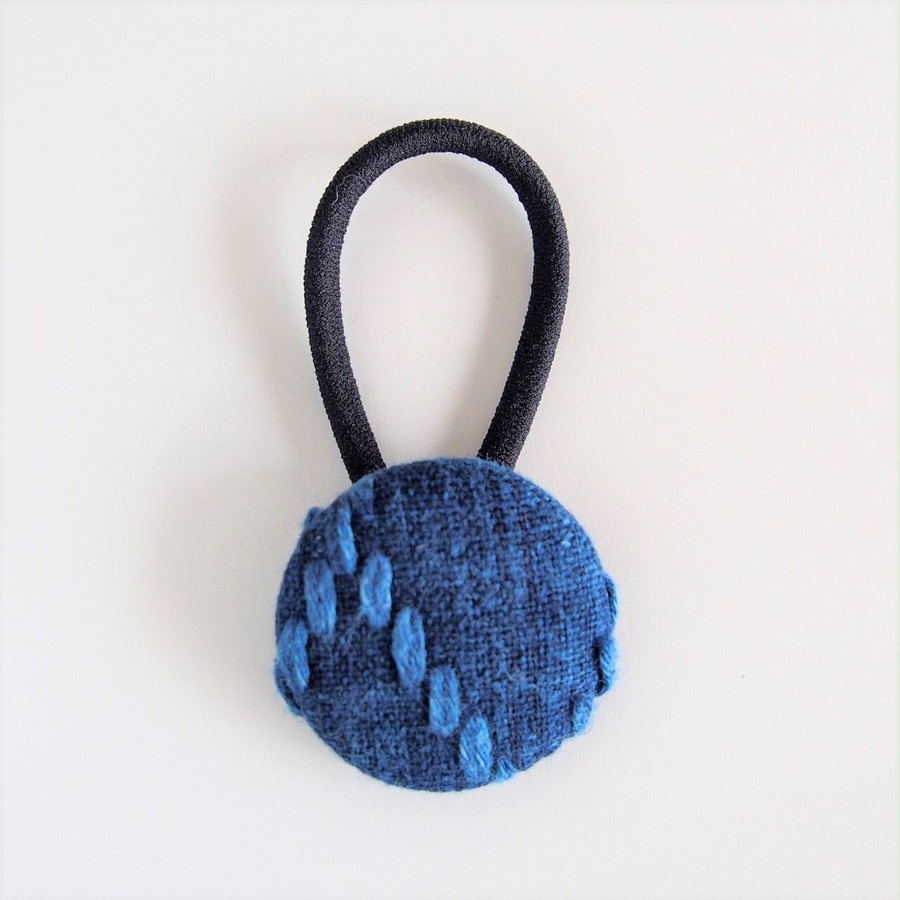 ダイヤ柄 ブルー(表)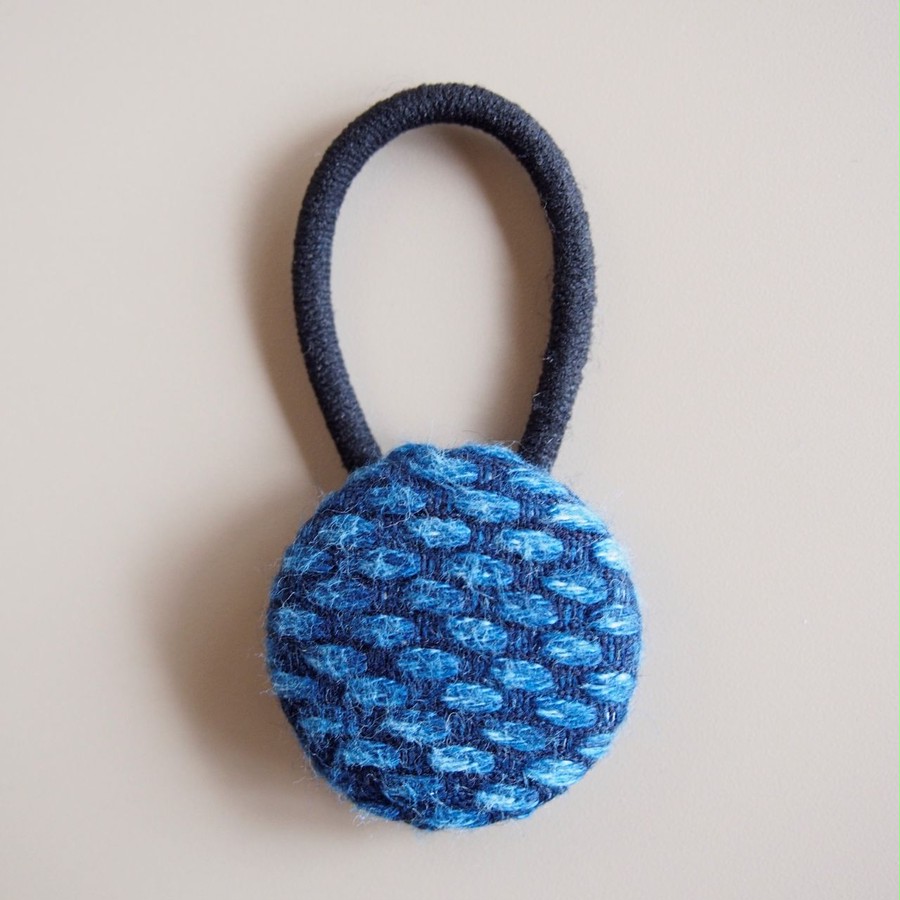 ツブ柄 ブルー(表)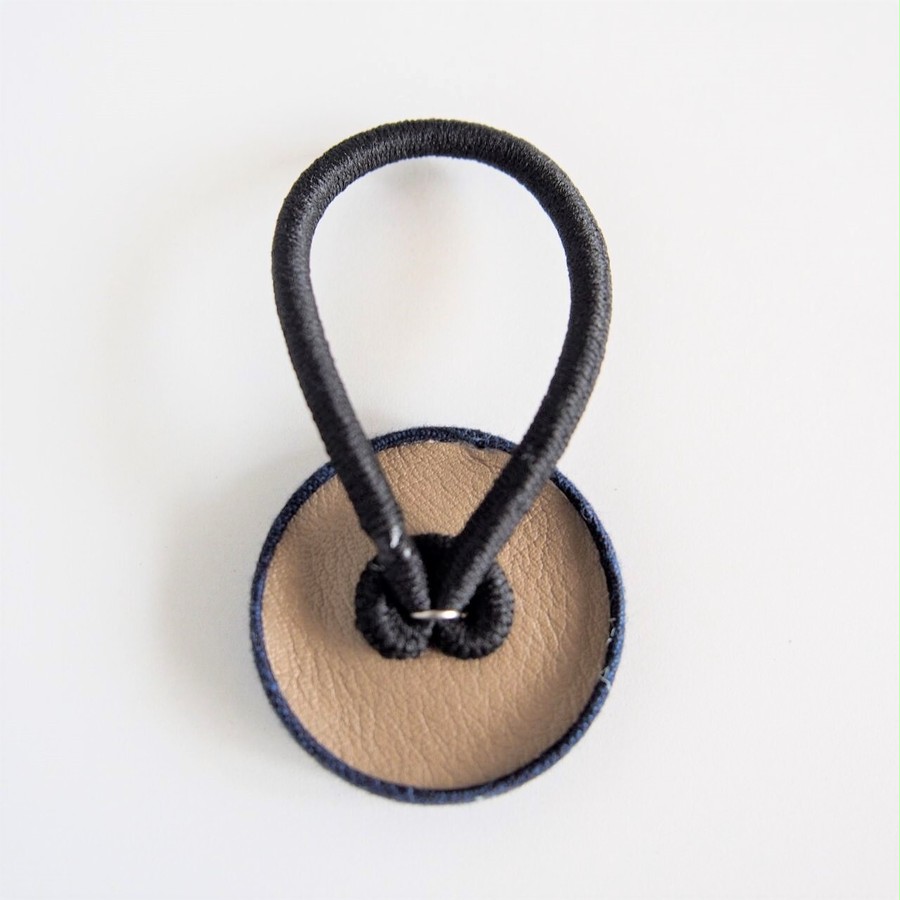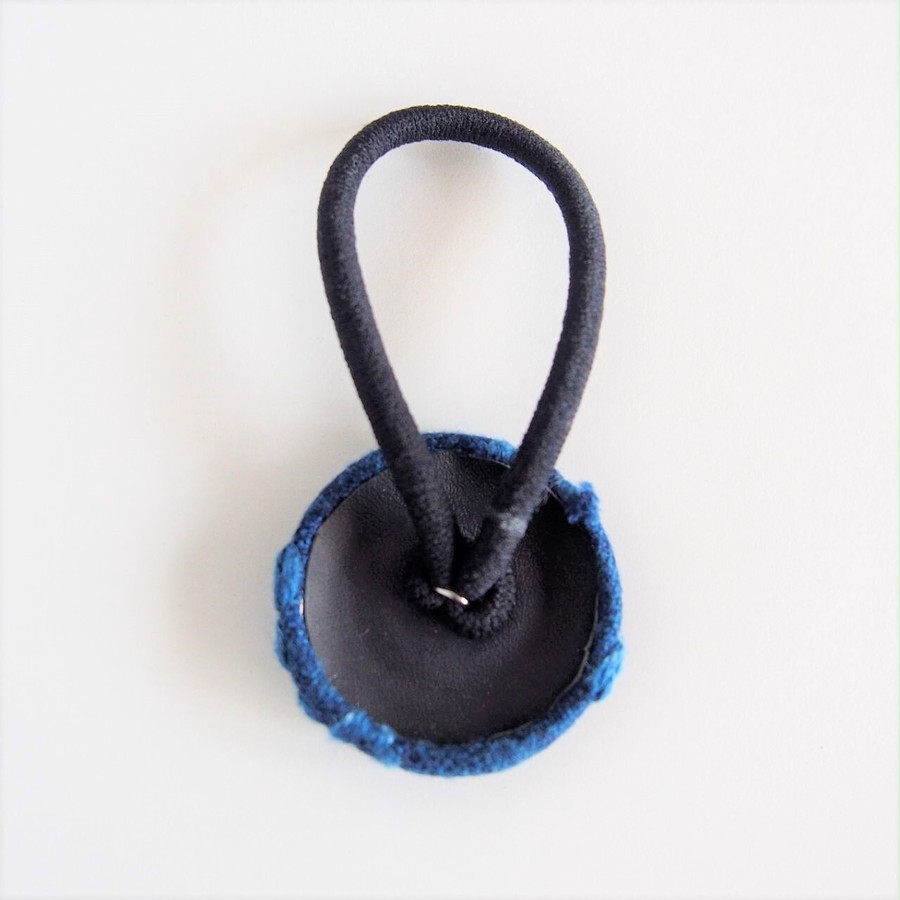 ※裏側は、どちらかの色になります。ご了承ください。
■注意事項■
藍に染めた糸を使用しております。藍は、使うほどに、その色合いや風合いが変化するという楽しみがあります。
一方で、ご使用の際には以下の点にお気を付けいただきますようお願いいたします。
●摩擦により色が移る可能性があります。
藍〈インディゴ〉の特性上、色が落ちていきます。
例えば、デニムと靴が触れてしまったり、シャツとバッグが触れてしまったり、淡い色にブルーが移ってしまったご経験の
ある方もいらっしゃると思います。
強い摩擦や、特に、濡れた状態での摩擦は、色移りが強く出ますので、お洗濯後の濡れた状態や、雨でぬれた状態には、お気を付けください。
●日の当たる場所では変色の可能性があります。
日の当たる場所に長時間放置しますと、日焼け、変色が起こることがあります。車の中や、
窓際などにはできるだけ放置しないようにお願いいたします。
お洗濯後は、陰干しにて乾かして頂くことをお勧めいたします。
●寸法変化のご注意
この生地は綿織物です。水洗いしますと、約 5~7% 縮みがでることがございます。
●織物の風合いについて
織には、少々の節や段が出る場合がございますが、旧式の織機を使用している為に現れてしまう特性です。
表面感を出し、ヴィンテージ感を出すために、この織機を使用しております。
風合いとしてご理解、お楽しみ頂けます様お願い申し上げます。
●お洗濯
お洗濯の際には、単品洗いをお願いいたします。専用のたらいなどで手洗いしていただく際も、洗濯機をお使いになる際も
、いづれも、他のものへの色移りの可能性がございますので、ご注意ください。中性洗剤にてお洗濯していただくことをお勧めいたします。
※但し、帽子、バッグの場合は、型が崩れるため、洗濯機はお避け下さい。汚れた場合は、中性洗剤をお使いになり、手で部分洗いをしてください。
スヌードは、洗濯機をご使用される場合は、非常に弱くしていただくか、または手洗いでお洗濯してください。